COVID SAFETY MEASURES AT PMA
To ensure everyones safety, we have the following safety measures in place:
– 6 feet distance between student and teacher
– Plexiglass between student and teacher for additional protection
– HEPA filters in each room and throughout the facility
– Musical equipment and high touch surfaces will be cleaned in between each lesson
– Disposable masks available are free of charge and hand sanitizer is available throughout the building (masks are strongly recommended)
All of our teachers and staff members are fully vaccinated.
Below please find pictures of our retrofitted teaching rooms.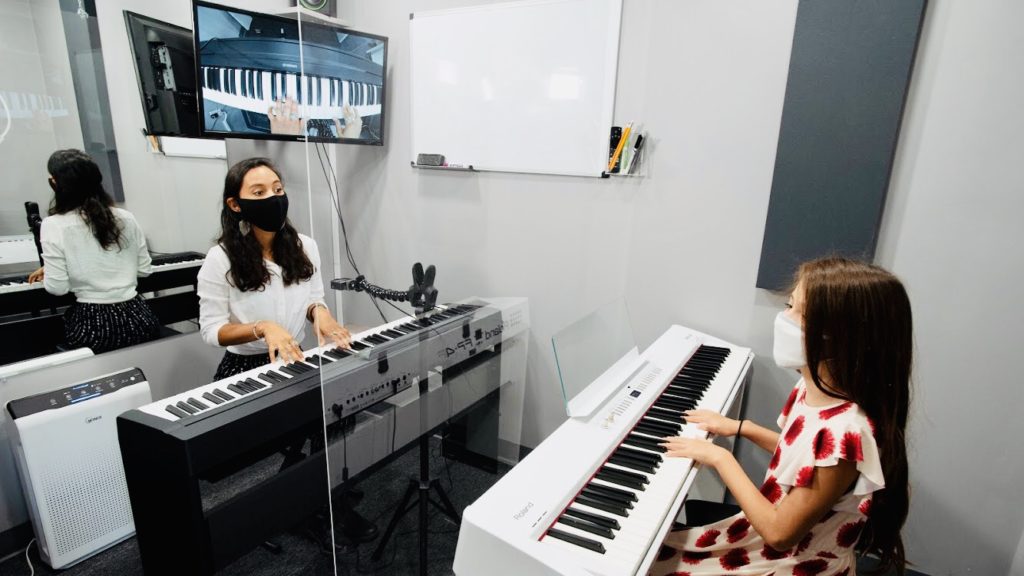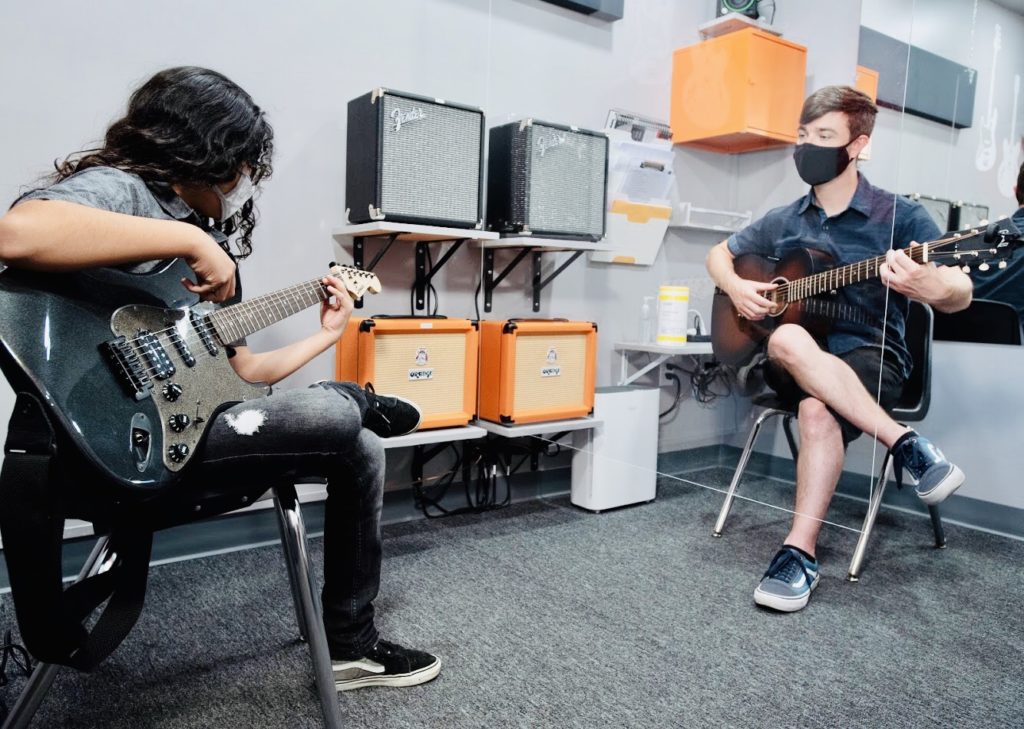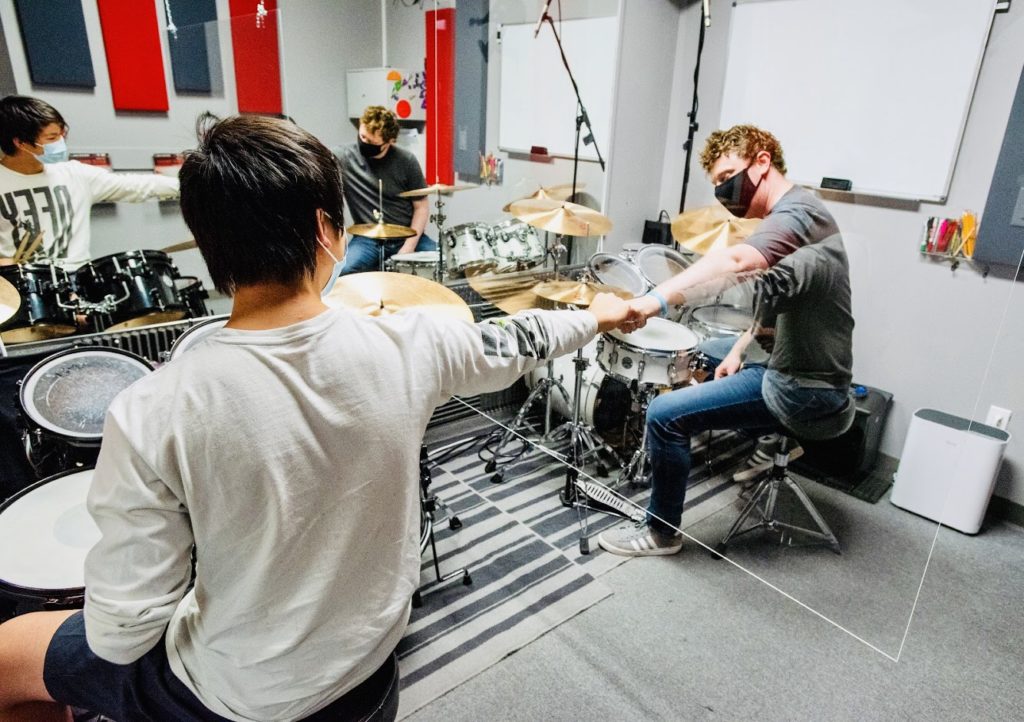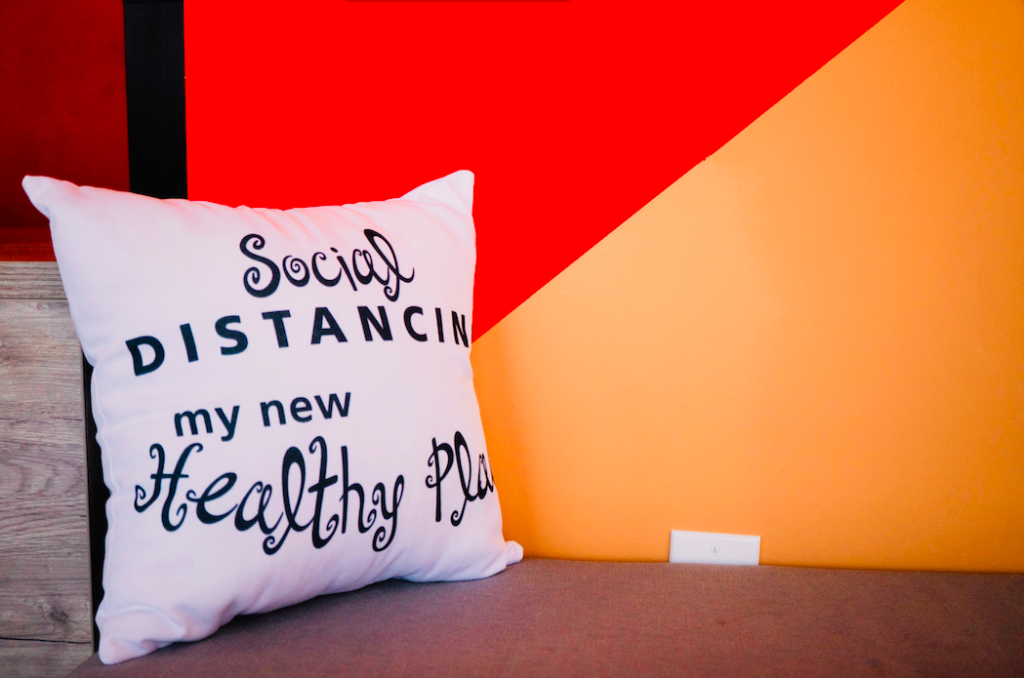 PIANO, GUITAR, VOICE, DRUMS, BASS, DJ, MUSIC PRODUCTION, VIOLIN, VIOLA, TROMBONE, SAXOPHONE, TRUMPET, FLUTE, UKULELE, CLARINET
We find and hire the absolute best teachers, each one a talented musician in their own right. They tailor each lesson to the student to make their experience fun, engaging, and positive. With a wide variety of instruments being taught, your family can make PASADENA MUSIC ACADEMY a one stop shop for your entire family's music lessons. We welcome aspiring musicians of all experience levels and any age, even adults. We offer music lessons in piano, guitar, voice, drums, bass, DJ, music production, ukulele, violin, viola, trombone, saxophone, trumpet, flute and clarinet.
FREE BAND WORKSHOPS
Throughout the year we offer a free band workshop to all our students called "Tomorrow's Rockstars". This unique program aims to give students the experience of playing in a band with their fellow aspiring musicians, a crucial element of their musical education. This workshop has been a complete success with both students and their families. Our students have a blast playing songs they love and building friendships with their bandmates. Most importantly, we see their confidence and motivation grow immensely through this special program. Many of our beginner students participate after only a few months of lessons.
LEVEL UP MUSIC ACHIEVEMENT PROGRAM
At PASADENA MUSIC ACADEMY, we use a system of certificates, wristbands, and stickers to track student growth from level 1 to 10, similar to the belts in a martial arts program. This structured, nationally-recognized approach, is free and optional for all our students. Giving students a fun, tangible way to mark their success does wonders to motivate them to practice their instrument and push their limits.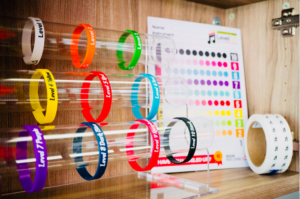 UNLIMITED MAKE-UP LESSONS
We understand that your family's schedule can change on a dime. That's why we offer unlimited make-up lessons. You'll be able to cancel and reschedule your lessons through our online student portal without even having to contact us. If you prefer, we are happy to reschedule lessons for you as well.
PERFORMANCE OPPORTUNITIES
PASADENA MUSIC ACADEMY organizes two recitals each year, usually held at the beautiful Boston Court Pasadena. Recitals act as a goal for students to work towards as well as a place to showcase their talents for friends and family alike. 
BEAUTIFUL FACILITY AND PLENTY OF FREE PARKING
Our state of the art facility includes a comfortable parent's lounge stocked with free amenities, including Wi-Fi, water, coffee, tea, and magazines. We also have a charging station for your devices, a massage pillow, and coloring books for the little ones. There is plenty of free parking available right in front of our school.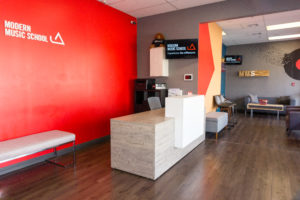 PROFESSIONAL OFFICE STAFF AVAILABLE SEVEN DAYS A WEEK TO SERVE YOU
Our office staff is available for you seven days a week. We make it a priority to always be there for you, to help in any way we can with exceptional customer service. 
MONTH TO MONTH LESSONS
No long-term commitments. All students are on a month-to-month basis.
A PROVEN TRACK RECORD OF EXCELLENCE
Trusted by hundreds of families that come to our school each week since 2011, we are committed to offering the best possible music education and customer service. Don't just take our word for it, visit our Google and Yelp pages to see what our students and their parents say about us.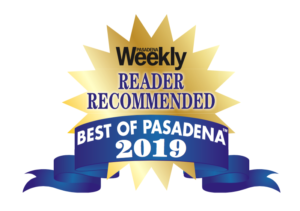 THE SAFETY OF OUR STUDENTS AND FAMILIES IS OUR TOP PRIORITY
We take multiple steps to ensure the safety of our students and families. Our entire staff and teaching faculty is background checked. All of our teaching rooms have security cameras and video footage is stored for two months. We also have an open door policy, meaning you're welcome to join your child's lesson at any time. And all of our rooms have observation windows (with the exception of our drum rooms, due to sound proofing).
PICTURE DAY
Every year we host a free picture day with a professional photographer. This is a service that parents love. Students can bring their instruments to the photo shoot and wear whatever they like. Our adult students are welcome too!